(865) 483~2288
Cutting Edge Care is Our Specialty



PEDIATRIC
We're specially equipped and trained to meet the unique needs of children.
ALLERGY
Conquer your allergies!
Did you know at-home shots are available?
HEAD & NECK
We specialize in  benign and malignant lesions of the nose, mouth, throat, and neck including thyroid and parathyroid lesions.
AIRWAY
We are Board Certified airway specialists who evaluate, diagnose, and treat conditions affecting the mouth, nose and throat causing airway problems. 
Our Comprehensive Services Include:
Throat
Voice & Swallowing Disorders
Acute & Chronic Infections
of the Tonsils & Adenoids
Cosmetic & Facial Plastics
Rhinoplasty
Botox Injections
Head & Neck
Thyroid & Parathyroid Surgery
Salivary Gland Surgery
Acute & Chronic Salivary Gland Infections
Oral Cavity &
Oropharyngeal Cancer
Head & Neck Skin Cancer
Neck Mass
 Ear
Ear Infections, Ear Surgery
Vestibular & Balance Disorders
BAHA (Bone-anchored hearing device)  Osia Implant
Allergy
Allergy Testing 
Immunotherapy
Pulmonary Function Testing
Penicillin Testing
FeNO Testing
Nose
Nasal Obstruction
Nosebleeds
Sinus Infections
Rhinorrhea
Sinus & Nasal Surgery

Our Providers


Click for Biographies



We mean it when we say we're cutting-edge

.
In 1998, our specialists pioneered the first computerized electronic medical record system for patient charting, record keeping and scheduling in the greater Knoxville region. We have since continued to innovate and expand our otolaryngology services in order to better assess and care for our patients.  Our physicians perform surgery at Advanced Family Surgery Center and Methodist Medical Center in Oak Ridge, East Tennessee Children's Hospital and Parkwest Hospital in Knoxville, Cumberland County Medical Center in Crossville and  Baptist Health Hospital in Corbin, KY.

There is simply no substitute for experience.
Since 1973, our physicians and staff have been delivering leading edge medical and surgical therapy for pediatric and adult patients with problems of the ear, nose, throat, and neck. Collectively, our physicians have over a hundred years of experience.  

HEAR Services
Visit us at any of our five locations.
For questions or to make an appointment:
Toll Free: (866) 479-HEAR (4327)
Local: (865) 482-1086
Diagnostic Audiological Evaluations
Otoacoustic Emission Testing
Newborn Hearing Screenings
Tinnitus Retraining Therapy (TRT)
BAHA (bone conduction hearing solution) Osia Implant
Hearing Aid Evaluations and Fitting
Service/Repair of Hearing Aids
Custom Earplugs/Hearing Protection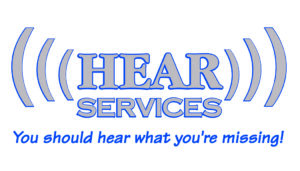 H.E.A.R. Services takes pride in competently evaluating, treating and preventing hearing and balance disorders. With the highest level of education and training, our audiologists have developed exceptional professional skills catered to the needs of the individual. H.E.A.R. Services audiologists work closely with East Tennessee Ear, Nose, Throat, Head and Neck Specialists' otolaryngologists to determine the best approach to treat an audiological disorder. Oftentimes, amplification is the best option. We keep abreast of all leading-edge audiological innovation, including the latest hearing aid technology so that we may best serve our hearing impaired community.

FREQUENTLY ASKED QUESTIONS
How long does it take to get an appointment with your office?
Within 1-2 days in our main office.    Availability varies at our satellite locations.
How long does an allergy test take? How long do you take allergy shots?
Typically, an allergy test will take about 45 minutes to an hour.   Allergy injections are most effective when taken for 3-5 years.
Do you do allergy tests on children?
Yes.  We test children as young as 2 years old. 
Do you sell hearing aids?
Yes.  Our licensed audiologists will test your hearing and discuss what hearing aids will be most beneficial to you based on hearing loss, individual lifestyle and cost.
What Our Patients Have to Say:
"Dr. Sewall is an exceptional ENT.  Always professional and makes a point to explain exactly what is taking place. He does a great job in communicating and keeping you at ease.  All in all, one of the best physicians I've ever known. I would wholeheartedly recommend him to anyone."
"We have been patients of Dr. Hafner's for over three years. We were both diagnosed with numerous allergies as well as sun-induced facial skin cancer.  Dr. Hafner's personality, skill, and technical expertise all contributed to a fully successful facial reconstruction. We receive weekly shots for our many allergies which are administered by Ashley and Callie. We cannot say enough positive things about these two CCMA's. Their expertise in administering our shots coupled with their friendly, engaging, and cheerful personalities make for a most pleasant experience." 
"Since I have had this BAHA implant, the staff has given me the best of care. The HEAR Services have been great to adjust the hearing that I need. Heather Bales has been so efficient and kind in her profession. I would highly recommend anybody with hearing loss. It has really changed my life. I was missing out on a lot of things."